deGeo - Geotag Remover and EXIF Viewer App for iOS
Effortless locational privacy
deGeo exposes and removes the hidden details in your photos which can reveal details such as your home address, workplace and other highly sensitive personal information. With the deGeo app you can safely share photos.
- MacGasm: App of the Week! (April 17, 2015)
- Gizmodo UK: App of the Week! (Feb 23, 2015)
- deGeo was named as one of the best photography apps for iPhone in 2014 by Lifehacker.
New in version 3.0
Improved Photo picker, new iOS 8 deGeo saving extension (save deGeo'd photos from any app), improved geotag details view, camera and photo information panel and the ability to view the full raw photo metadata.
Available on iOS for iPhone and iPad.

What others are saying: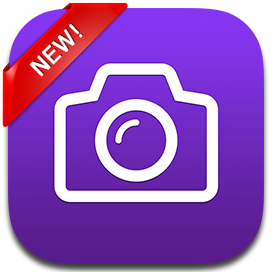 deGeo Camera - Photos Without Geotags
The camera app that doesn't track you. Take photos without locational metadata.
Introducing deGeo Camera.
Why remove geotags?
Did you know that GPS location data is stored within each photo? This invisible, uneditable geotag data is embedded into every picture and contains the exact coordinates of where the photo was taken.
Locational data can potentially disclose some of your most sensitive private information. What kind of information you ask? How about your home address, workplace, child's school and other daily habits. Revealing your location via a photo is simple for anyone with the right tools.
deGeo purposely removes geotags and all associated EXIF metadata so you can safely share pictures online.
Protect and control your locational privacy · View extra information about your photos and view geotags on a map
Simple and fun to use · Dynamic gesture based, photo color matching interface
deGeo Recent Press Coverage
Geotags & Privacy in the News