Where Am I App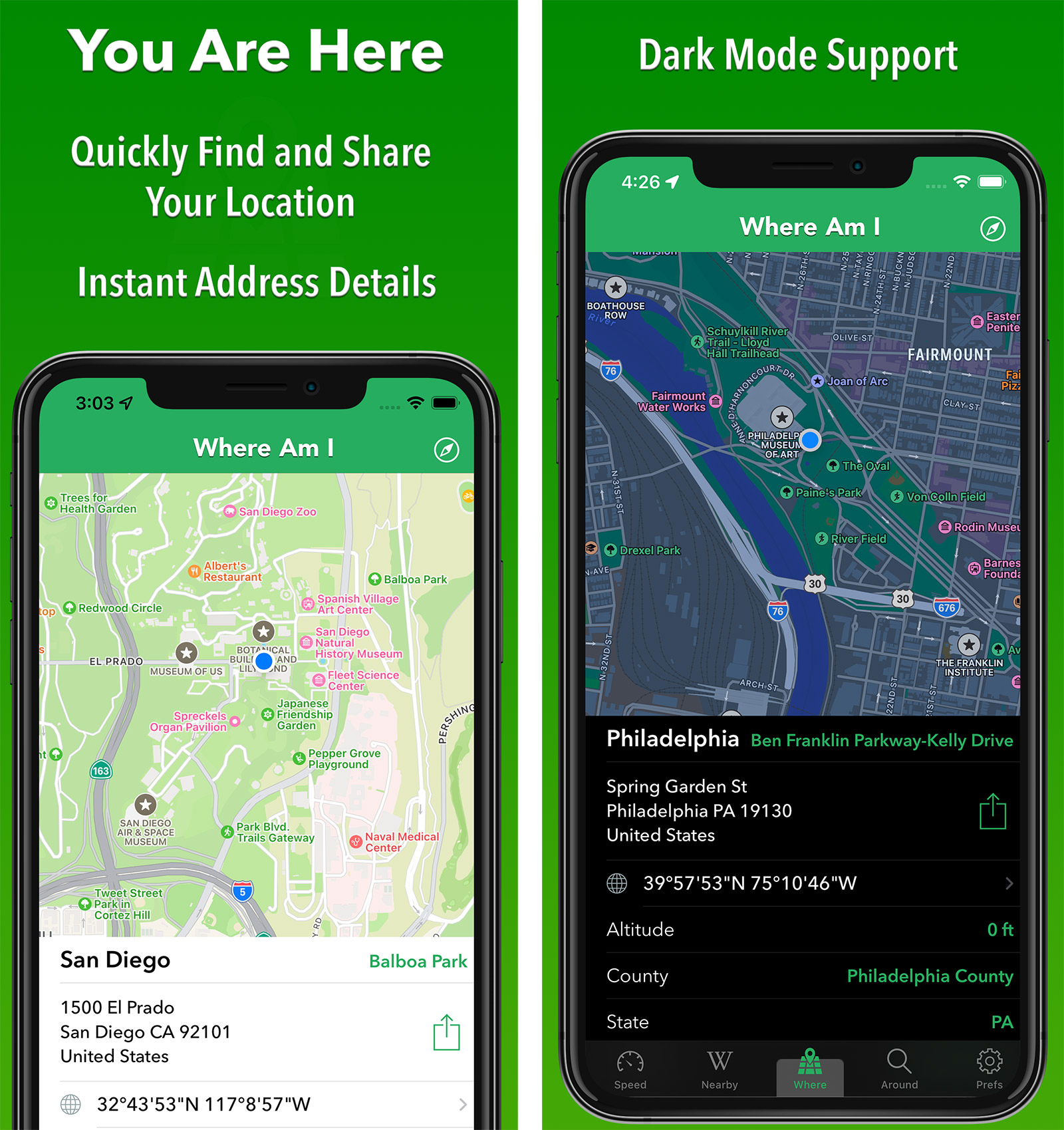 Where Am I for iOS is your new navigational assistant that instantly details your address, coordinates and helps you discover interesting locations around you. Where Am I is the perfect tool for road trips, navigating and travel.
Get Where Am I now for free on the AppStore and never get lost again!
Where Am I App for iPhone Highlights:
Instant street address and locational details (coordinates, speed, altitude, compass and more)
Find the current city name and street address
Orientation focused map that quickly expands to full screen
Share, Tweet or post your location with a map with one tap
Local Wikipedia browser to find interesting and historical locations around you
Local search - Find and discover local businesses, stores, restaurants parks and more
Built in Speedometer function gives you a navigational dashboard with analog and digital modes
Apple Watch App - View your location on your wrist
Great for road tips and traveling. Find out what street you are on or what building you're looking at. Email and share your location with a pinpoint map with links to open maps. Discover interesting places around you and browse new places in your neighborhood. Where Am I tells you all you need to know and more.
Originally released in August 2015, Where Am I has since grown into an indispensable tool. It is commonly used by police and law enforcement officers, package and food delivery drivers, Amazon, Uber and Lyft drivers, real estate agents and more to help find their location on iPhone.
See how it can help you and download a free copy today.